Racing Organizations Supporting the Blind Apex HUD-9x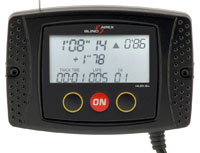 This list is provided by Blind Apex and is used with permission.
Club Officials:

Don't hesitate to contact Blind Apex if your organization is not listed here! Phone: 418-210-4000.



Club Members:

If your local club does not support the DisplayIT, ask your head of Timing and Scoring to contact Blind Apex at the above phone number to learn how your organization can become DisplayIT compatible.
NASA Regions (All NASA regions are supported)
SCCA Regions:
Atlanta, Arizona, Arkansas, AVRG, Buccanner, California, Chicago, Detroit, ECR, Central Florida, Florida, Glen, Kansas, Mid-South, Milwaukee, Nebraska, Neohio, New England, North Carolina, Ohio Valley, Oregon, Rocky Mountain, SFR, Southwest, Steel Cities, St-Louis, Washington DC, WMR
Other Clubs and Sanctioning Bodies:
Autobahn Country Club
BMW CCA
Buttonwillow Raceway Park
CASC Ontario
Cascade Sportscar Club
Checkered Flag Racing Association
ECR
GrandAmerican Road Racing/ROLEX
Hallet Motor Racing Circuit
HSR
HSR West
ICSCC
Jeff Gordon Racing School
Mid American Motorplex
Mid-Ohio Valley
Midwestern Council of Sports Clubs
MotorSport Ranch
MSR Houston (NEW)
PCA Porsche Club Of America
POC Porsche Owners Club
PBOC
Richard Petty Driving Experience
Rocky Mountain Vintage Racing
RedLine Track Events
SCCBC
SOVREN
Speed Ventures (NEW)
SVRA
TCRA
VARA
VIR Club
Willow Springs Raceway (NEW)
This article was first published on 3/15/2009.
It was most recently modified on 3/30/2010.