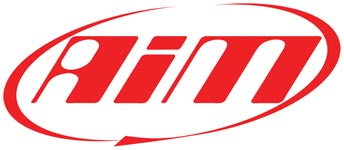 AiM Digital Dashes and Data Loggers for Cars
We offer a variety of AiM data loggers and digital dashes for automotive applications. We also offer MyChron digital dashes for karting applications.

AiM MyChron Technical Details - Several different connector styles are used on various AiM MyChron Dash Systems and Components. This document will help you to choose the proper sensors and patch cables for use with your dash system.
Recent Top Seller for this product group

AiM EVO4 Data Logger with G-Dash Display

The AiM EVO4 is a powerful, expandable data logger. The G-Dash Display has customizable screens and LED warning lights. Together they can be made into just the data acquisition system you need.
| Image | Part No. | Description | Price | Status |
| --- | --- | --- | --- | --- |
| | 5398-009 | | $44.99 | In Stock |
| | MC-310 | | $2,999.00 | In Stock |
| | MC-311 | | $1,999.00 | In Stock |
| | MC-228 | | $1,399.00 | In Stock |
| | MC-334 | | $1,199.00 | In Stock |
| | MC-308 | | $999.00 | In Stock |
| | MC-290 | | $1,659.00 | Not In Stock |
| | MC-291 | | $1,659.00 | In Stock |
| | MC-292 | | $1,659.00 | Not In Stock |
| | MC-293 | | $1,659.00 | Not In Stock |
| | MC-245 | | $2,999.00 | In Stock |
| | MC-240 | | $1,999.00 | In Stock |
| | MC-235 | | $1,139.00 | In Stock |
| | MC-248 | | $2,599.00 | In Stock |
| | MC-246 | | $2,299.00 | In Stock |
| | MC-247 | | $1,999.00 | In Stock |
| | MC-009-EVO4 | | $64.99 | In Stock |
| | MC-009-MXL | | $69.99 | In Stock |
| | MC-009-PLUS | | $69.99 | In Stock |