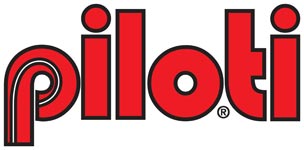 Piloti Touring Shoes: Non Fire Resistant
Piloti Touring shoes are designed for those who desire the best in driving shoe performance with a unique blend of styling and comfort for walking around car shows or for everyday driving. Here's what makes Piloti shoes so special:
Patented Roll Control™ spherical heel for unique cushioning behind the heel bone while in the car. Once outside the car, they support your natural stride with a rubber heel wrap for durability and grip.
Athletic construction offers you good cushioning under the foot without sacrificing pedal feel. The unique "Toe Spring" aids in all-day comfort in and out of the car.
Reinforced Lateral Side of the Right Shoe for easy heel-to-toe downshifting. Plus, the reinforced upper and outsole rubber wraps up the side of the midsole.
High-quality suedes and leathers with pigskin and tongue facings.
Removable sockliner supports orthotic devices.
From the bottom up, Piloti Shoes are built for performance and comfort -- whatever you're driving or whatever you're doing.