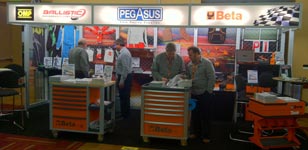 2013 Performance Racing Industry Show Featured Products
These are the products that created the buzz surrounding the Pegasus Auto Racing Supplies display booth at the 2013 PRI Show in Indianapolis.
Thank you to everyone who stopped in to say hi. We enjoyed being able to put faces to the names we've come to know!
* Quantity Pricing Available