Enter desired order quantities below, then click the "Add selected quantities to cart" button.
Bridgestone Wet Racing Kart Tire (specify compound & size)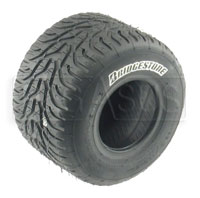 The Bridgestone YKP is the ultimate karting rain tire. This versatile compound works equally well in both full wet and damp conditions.
Note: These are tubeless tires, designed for sanctioned kart racing on paved tracks. We do not carry tires for yard karts.