Why use Safety Retaining Washers?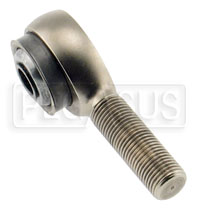 Ever wonder why so many racing organizations require Safety Retaining Washers on rod ends and spherical bearings? Take a look at this bearing. Without a Safety Washer, this failed bearing could have caused a catastrophic suspension collapse.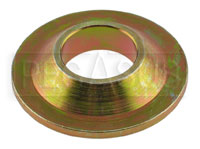 When a rod end or spherical bearing is mounted in single shear and is not positively retained by the surrounding structure, most sanctioning bodies require that Safety Retaining Washers be used in case the ball or race separates from the housing. These washers must be beveled to allow full freedom of movement for the rod end or spherical bearing. We stock specially machined plated steel washers for this purpose in bore sizes of 1/4 through 5/8 inch as well as 8mm through 16mm metric sizes.
This article was first published on 12/4/2008.
It was most recently modified on 3/26/2015.