New - Ballistic LiFePo4 AutoRace Batteries
Save $50.00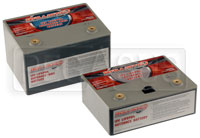 These 12-volt batteries have been developed specifically for auto racing. The lithium ferrophosphate technology has many advantages. They can deliver a burst of 1000 cranking amps at 70°F. They hold their charge when not in use (only 10% self-discharge per year). They are very light in weight. They are completely dry, can never leak and are inherently safer than the type of lithium batteries used in consumer electronics. These batteries have approximately the same footprint as a standard Group 42 battery (9.25 x 6.9 inch), so they are easy to mount in most vehicles.
Standard: $399, 6.9 lb (reg $449)
With 1,000 amp Internal Battery Management System: $799, 8.4 lb (reg $849)
Both include Free Shipping to 48 states.
OMP AFFF Electrically Activated Fire System with 2.8L End Valve Aluminum Bottle
Save $331.00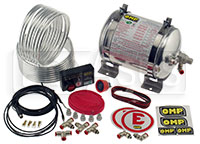 This top-of-the-line OMP fire system is ideal for single-seat sports racers. Includes everything needed for installation.
Price Reduced!
Now only $469 and get
Free Shipping to 48 states.

Order today and we'll also waive the $28.50 Hazardous Material Shipping Fee!

(was $800)
New: Beta Tools - Preferred by Professional Race Mechanics for over 40 years



Beta Tools began manufacturing professional-grade tools in Italy in 1939. Now in their third generation of family ownership, Beta Tools are manufactured in 3 Italian factories. Partnerships with leading Formula 1 and MotoGP teams keep Beta Tools in touch with the needs of professional racing mechanics.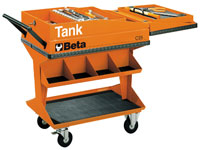 New - KOUL Tools - EZ-ON Hose Press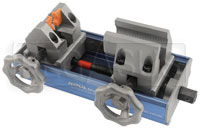 Now you can effortlessly assemble our Textile-Reinforced Rubber Hose onto our Barbed Hose Ends! This amazing tool has two customized vises. A stationary one for the hose fitting and a traveling vise for the hose. Simply clamp the lubricated fitting and hose into each vise and turn the feed screw. You can use a cordless drill/driver to make the job even faster! Jaw adapters are included to fit virtually any brand of straight and angled hose end fittings. Works on -4 through -16 (1/4 thru 1 inch ID) hose.
$249.99 for the complete kit including fitted carrying case for the tool and all adapters.
Free Shipping to 48 states
Free Shipping on Ballistic Performance EVO2 Batteries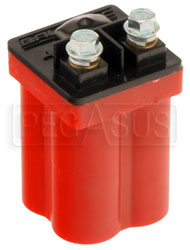 Ballistic EVO2 batteries are light and compact, yet very powerful. They can deliver huge amounts of energy quickly, so their cranking capacity is much higher than you would expect from such a small battery. They are also totally dry, so they cannot leak in any position.
Priced from $49.99 to $269.99 with Free Shipping to 48 states
New: Club Series Racing Mirrors with Carbon Fiber or Nylon Housings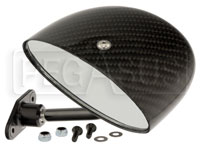 Our Club Series Side Mirrors are strong yet lightweight. Available in three styles: Elliptical (shown), Rectangular and GT-Style. All have a ball joint at the base and a left-to-right pivot on the housing. Made in USA.
Nylon Housing with Flat or Convex Lens: $169.99 per pair
Carbon Fiber Housing with Flat or Convex Lens: $279.99 per pair
We also stock a Dash-Mount Center Mirror and many Spare Parts to protect your investment.
Free Shipping on the AiM Solo On-Board Lap Timers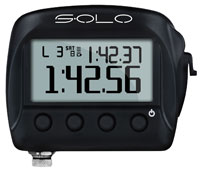 The revolutionary Solo is completely self contained. Uses GPS technology to start and stop lap times at the start/finish line. Lap times, speed, acceleration, and position are all stored in non-volatile memory for later download and analysis. Using the included Race Studio 2 software, you can see track mapping, acceleration and braking!
Complete Solo Kit only $399 with Free Shipping to 48 states
SoloDL models include engine data logging:
SoloDL with OBD-II Interface $699
SoloDL with CAN / RS232 Interface $699
Jabroc Skid Plate Material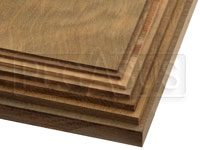 Pegasus now stocks Jabroc Skid Plate Material in 7 thicknesses ranging from 4mm (0.16 inch) to 25mm (0.98 inch). Standard sheet sizes are 50cm x 50cm (approx. 19.5 inches square) and 50cm x 100cm (approx. 19.5 x 39 inches). Jabroc's predictable friction and wear properties make it an ideal skid plate material. Jabroc also has many industrial uses. It's half as strong as steel but only one fifth the weight! Machines easily, is non-sparking and non-conductive.
Free Shipping on Sniper V2 Inox Laser Alignment System for Karts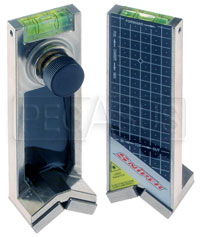 The Sniper V2 Inox Laser Alignment System is a magnetically mounted dual laser system. It allows you to easily measure and adjust camber and toe while your kart chassis is under load, on the ground, with the driver in place - without removing the wheels!
$379.99 for the complete system
Save $100.00 - OMP 1.3L Compact AFFF Electric Fire Suppression System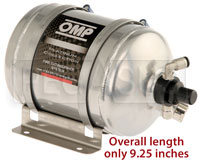 This FIA Approved and SCCA legal 1.3L aluminum bottle is the smallest one we offer. The cylinder measures just 5.12 inches in diameter x 8.03 inches long (9.25 inch length with valve). Great for sports racers and formula cars that were designed around the old European 5.5 pound mechanically-actuated Halon bottles which are no longer available. This Platinum Collection System uses both 6mm and 8mm tubing for optimum flow characteristics. Includes mounting bracket, power pack, external actuating switch, wiring harnesses, fire sleeve, 8 meters of sheathed aluminum tubing, 7 nozzles, and a variety of outlet fittings, T-fittings and reducer fittings.
Price Reduced!
Now only $899 and get
Free Shipping to 48 states.
Free Shipping on HANS Devices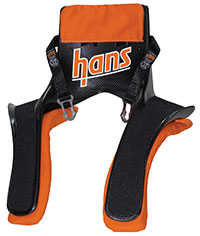 Order today for FREE FedEx or UPS Ground Service to the 48 contiguous states!
Special Message for International Customers
Export orders make up a significant portion of our sales. Because of our high volume of international shipments, we have been able to negotiate very competitive rates for expedited shipping to foreign destinations.
Information on International Shipping
---
Pegasus Supports Racing
2004 thru 2014 SCCA Runoffs® Contingency Sponsor
Vintage Sports 2000 Series Sponsor
Milwaukee Region SCCA SOLO Program Sponsor
Badger Kart Club Class Sponsor
VSCDA Driver's School Sponsor
NSSCC Driver's School Sponsor
and many other events