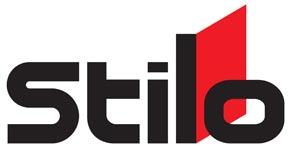 Stilo Auto Racing Helmets, SA2015 Approved
The Snell Foundation SA2015 standard was developed specifically for automotive racing helmets. The "SA" (Special Application") helmet standards are written to ensure that a helmet offers the best safety protection for auto racing drivers who are restrained in their vehicles. SA2015 helmets are tested for flame retardance, and additional tests ensure compatibility with HANS® Devices. Female M6 threaded inserts are pre-installed in the shell for installation of head restraint anchors (sold separately). An SA-rated helmet may not meet DOT specifications for street use, such as on motorcycles.

As of January 1 2017, SCCA requires SA2010 or newer helmets. On January 1 2022, SCCA will require SA2015 helmets.
Stilo Helmet Sizing Chart
Head Size (cm)
54
55
57
59
60
61
63
64
Helmet Size
XS
S
M
L
L+
XL
XXL
3XL
Image

Part No.

Description

Price

Status

On Sale! Save 35%

SL115-S15-Size

$597.35

Not In Stock