The Beta Tools 900/55, 910/55, and 920/55 square-drive ratchet handles are engineered for strength, reliability, and comfort in heavy-duty use. Quality and attention to detail are obvious from the outside, but Beta has also hidden some great features on the inside.
First Look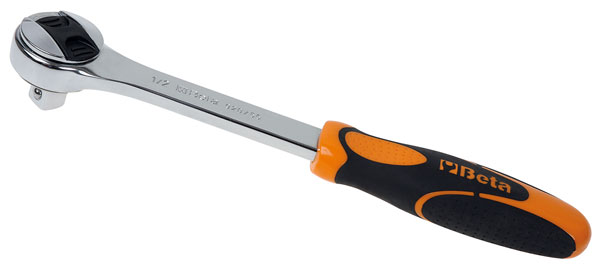 A few things stand out immediately: The heavy rectangular profile of the shank looks and feels stronger than other handle designs, even though it doesn't feel any heavier. Beta engineers test their tools to destruction, and this shape was found to out-perform round handles without adding extra weight. The forged steel shank is chrome plated and polished to a high luster for easy clean-up and a professional appearance.
Scratching the Surface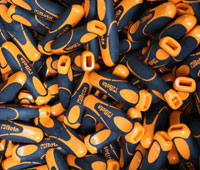 The "Beta orange" plastic handle is molded in a comfortable shape that fills the palm of your hand, with no corners or edges to dig into your flesh.
The black areas of the handle may look like a thin layer of printed-on rubber, but they're actually a thick, flexible Forprene insert molded into deep recesses in the rigid polypropylene handle.

In addition to traction, the insert also provides some cushioning for a comfortable grip. Note the strategic placement of the insert. Areas that your palm presses while applying torque have the insert. Areas where the ball of your hand rubs during quick ratcheting are left bare.
The NEW Switcheroo
Have you ever struggled with one of those ratchet handles that seems to reverse spontaneously no matter how you hold it? It's a frustrating waste of time. The reversing slider on the 55 model solves that problem.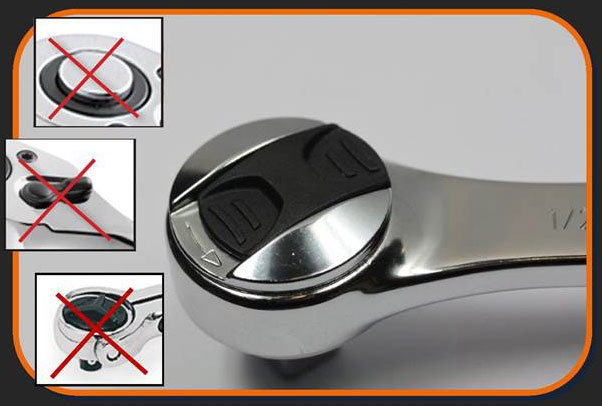 The low-profile slider snaps positively from side to side. You can operate it with one hand, but you can't reverse it accidentally. Even if you hold the ratchet by the head, your palm won't move the slider. Arrows embossed in the ratchet head at either end of the slider also make it clear which direction is engaged.
It's What's Inside That Counts
The 910/55 and 920/55 ratchets both feature an extra-fine 72-tooth ratchet mechanism that requires just 5° of handle rotation, or take‑up, to find the next tooth (the small size limits the 1/4" drive 900/55 model to 48 teeth and 7.5° take‑up).
That's not unique; several brands offer ratchets that fine. But other brands typically engage just 12, 11, or even 8 ratchet teeth at a time. The Beta 55 has a solid pawl that engages 17 teeth for maximum resistance to slippage.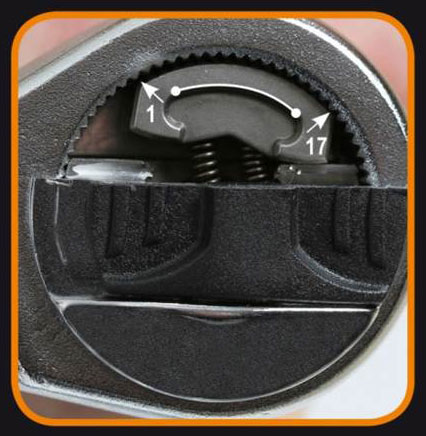 Try One Yourself!
Beta 55 model ratchet drivers are compatible with all brands of standard square-drive sockets. They are each available in various Beta Tools socket sets, as well as separately.