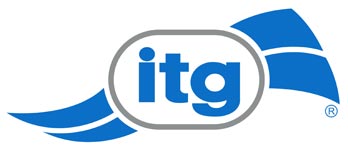 ITG Megaflow and Raceair Foam Air Filters & Accessories
ITG is one of the leading air filter manufacturers in motorsports. The 3-stage foam element (single-stage on the JC70) can be cleaned and retreated many times.

ITG Filter Quick ID Guide
Series
Name
Length
Width
Fasteners
Notes
JC20
Single Carb (small)
192mm / 7.6"
148mm / 5.8"
1
4 heights available
JC30
Single Carb (large)
298mm / 11.7"
149mm / 5.8"
2
4 heights available
JC40
Twin Carb (small)
379mm / 14.9"
142mm / 5.6"
3
4 heights available
JC50
Twin Carb (large)
436mm / 17.2"
148mm / 5.8"
3
4 heights available
JC55
Ford V8 with Weber IDAs
500mm / 19.7"
148mm / 5.8"
4
5 heights available
JC70
Raceair (Cosworth)
503mm / 19.8"
142mm / 5.6"
3
1 height only, Sausage style
JC90
Weber IDA3
379mm / 14.9"
142mm / 5.6"
3
1 height only for Porsche 911*
JC100
Multi-Carb, ITB Injection
608mm / 23.9"
142mm / 5.6"
4
4 heights available
* For different heights (which may not fit the IDA3 airhorns or the Porsche 911 engine bay), see the JC40 series. The base plates are interchangeable.

(HAO) = Hazardous, Air only. No hazard fee on ground shipments. Items with this flag are considered Hazardous by the US DOT when shipped by air (3 Day Select, 2nd Day Air, or Next Day Air). A hazardous shipping charge will apply if shipped by air. The estimated shipping cost shown on the Shopping Cart page already includes this charge if applicable.
Recent Top Seller for this product group

ITG JC50 Megaflow Air Filter Element Only, each

The 3-stage foam ITG Megaflow Racing Air Filters combine excellent airflow with great filtration. JC50 elements measure 436mm Long x 148mm Wide to fit 2 dual-throat carbs.
Image

Part No.

Description

Price

Status

JC20 Single Carb Filters

For single 1- or 2-barrel carbs such as Weber 32/36 DGV, 38 DGAS, or 40/45 DCOE

ITG-JC20-100FF

ITG JC20/100FF Air Filter Only, Formula Ford Tapered Oval

$104.99
In Stock

ITG-67JC20

ITG Baseplate only for JC20 Air Filter, Weber 32/36 DGV

$32.99
In Stock

ITG-JC20-Size

ITG JC20 Megaflow Air Filter Element Only, each

$84.99
to
$94.99
In Stock

ITG-JC20S-Size

$119.99
to
$169.99
In Stock

ITG-JC20SB-Size

$119.99
to
$169.99
In Stock

ITG-21JC20

$29.99
In Stock

ITG-2JC20

ITG JC20 Baseplate Only for Weber 40DCOE, Dellorto/Mikuni 40

$29.99
In Stock

ITG-1JC20

$29.99
In Stock

ITG-10JC20

$29.99
In Stock

ITG-26/27JC20

$29.99
In Stock

ITG-34JC20

$66.99
In Stock

ITG-7JC20

$29.99
In Stock

JC30 Single Carb Filters

For larger single carbs such as Weber DCO or IDA where space is not a problem

ITG-JC30-Size

$129.99
to
$149.99
In Stock

ITG-JC30S-Size

$134.99
to
$169.99
In Stock

ITG-01JC30

$49.99
In Stock

JC40 Small Twin Carb Filters

For closely-spaced dual-carb setups on 4-cylinder engines

ITG-JC40-Size

ITG JC40 Megaflow Air Filter Element Only, each

$149.99
to
$169.99
Some
In Stock

ITG-JC40S-Size

ITG JC40S "Sausage" Racing Air Filter Element Only, each

$154.99
to
$169.99
In Stock

ITG-09JC40

Blank Baseplate Only for ITG JC40 Megaflow Air Filter, each

$54.99
In Stock

JC50 Big Twin Carb Filters

For dual-carb setups too widely spaced to fit the JC40 Series

ITG-JC50-Size

ITG JC50 Megaflow Air Filter Element Only, each

$169.99
to
$179.99
In Stock

ITG-JC50S-Size

ITG JC50S "Sausage" Racing Air Filter Element Only, each

$164.99
to
$229.99
Some
In Stock

ITG-18JC50

Blank Baseplate Only for ITG JC50 Megaflow Air Filter, each

$62.99
In Stock

JC55 Big Twin Carb Filters

Longer than JC50, primarily used on Ford V8 engines with Weber IDAs (Cobra, GT40)

ITG-JC55-Size

$309.99
to
$324.99
In Stock

ITG-JC55S-Size

$249.99
to
$264.99
Some
In Stock

ITG-JC55S-B-Size

$249.99
to
$264.99

Not In Stock

JC70 Raceair Filters

2-stage foam filters designed for Cosworth DFV/DFZ (V8) and BDA/BDD (4-cylinder) racing engines

ITG-JC70

ITG JC70 Raceair "Sausage" Racing Air Filter w/Plate, each

$299.99
In Stock

ITG-JC70-ELEMENT

$269.99
In Stock

ITG-JC71-ELEMENT

$269.99
In Stock

JC90 Porsche 911 Filters

Designed specifically for Porsche 911 engine bay with Weber IDA 3-barrel carbs

ITG-JC90-PR

ITG JC90 Air Filters (2) Weber IDA Triple 40/46, Porsche 911

$419.99
In Stock

ITG-JC90F-LEFT

$169.99
In Stock

ITG-JC90F-RIGHT

$169.99
In Stock

ITG-JC90-B-PLATE

$49.99
In Stock

JC100 Multi Carb Filters

Long enough for most dual-carb, dual-throat or Individual Throttle Body injection setups on inline-4 engines

ITG-JC100-Size

$249.99
In Stock

ITG-JC100S-Size

$279.99
to
$284.99
In Stock

ITG-01JC100

Blank Baseplate Only for ITG JC100 Megaflow Air Filter, each

$89.99
In Stock

Replacement Parts

ITG-BASEPLATCLIP

Replacement Base Plate Clip for ITG Filters

$2.99
In Stock

ITG-D-RING

$12.99
In Stock

3818-001

(HAO) Rock Oil Factory Eco Foam Air Filter Fluid, 400ml

$15.49*
In Stock
* Quantity Pricing Available