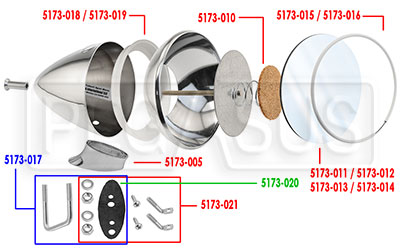 4.0" Round Talbot Berlin Senior Side Mirrors & Parts
Keep the classic look of your vintage racecar with period-correct mirrors!
Talbot mirrors were popular from the '60s through the '80s on everything from Formula Vees to Formula 1, from club-racing DSRs to Can-Am and Le Mans prototypes. We sell only new original (not reproduction) Talbot mirrors and replacement parts.