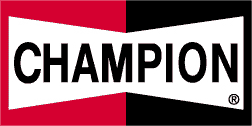 Champion N-Series Spark Plugs
Champion N-series racing spark plugs have 14mm threads and a 3/4 inch reach. They take a 13/16 inch (21mm) wrench. We offer regular and projected tip ("J Gap") designs in a variety of heat ranges.

Formula Ford 1600 engines with the original cast iron head use the CH N6YC plug.
| Image | Part No. | Description | Price | Status |
| --- | --- | --- | --- | --- |
| | CH N2C | | $1.99* | In Stock |
| | CH N3C | | $2.39* | In Stock |
| | CH RN4YC | | $2.79* | In Stock |
| | CH N6YC | | $10.99* | In Stock |
| | CH N7YC | | $2.39* | In Stock |
| | CH RN7YC | | $2.59* | In Stock |
* Quantity Pricing Available