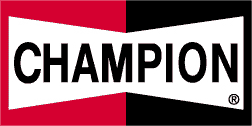 Champion N-Series Spark Plugs
Champion N-series racing spark plugs have 14mm threads and a 3/4 inch reach. They take a 13/16" wrench. We offer regular and projected tip ("J Gap") designs in a variety of heat ranges.

Formula Ford 1600 engines with the original cast iron head use the CH N6YC plug.
Recent Top Seller for this product group

Champion Sparkplug, 14mm .75 Reach - Regular

This N2C Champion Sparkplug is from the N series and has a 14mm thread, .750" teach, a 13/16" or 18mm hex, and a regular tip. This is a "warm" plug.
| Image | Part No. | Description | Price | Status |
| --- | --- | --- | --- | --- |
| | CH N2C | | $2.89* | In Stock |
| | CH N3C | | $2.89* | In Stock |
| | CH RN4YC | | $2.99* | In Stock |
| | CH N6YC | | $2.59* | In Stock |
| | CH N7YC | | $2.39* | In Stock |
| | CH RN7YC | | $2.79* | In Stock |
* Quantity Pricing Available