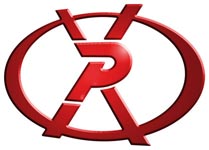 Pipercross Air Filters
Pipercross air filters have been used in every form of motorsport from Formula Ford to Formula 1. The 3-layer foam construction traps and holds more dust than other filter media, allowing for longer life and less frequent cleaning.
The PX400 is an economical filter designed to be used for a limited time and discarded when the engine is rebuilt. The foam is permanently attached to the plastic base plate, and the assembly is held to the carburetor with O-rings and zip ties.
The PX300 is designed to last for several seasons. It can be cleaned and re-used several times. We offer the PX300 in a kit with a base plate, or separately as a replacement element.
* Quantity Pricing Available