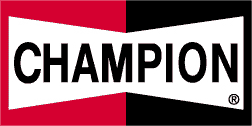 Champion C-Series Spark Plugs
Champion C-series racing spark plugs have 14mm threads and a 3/4" reach. They take a 5/8" wrench.
Recent Top Seller for this product group

Champion Sparkplug, 14mm - .75 Reach - 5/8 Hex

Our C57 Champion Sparkplug has a 14mm thread and .750" reach. 5/8" Hex with a fine wire tip reducing voltage required to fire the gap which is important with low cranking speeds and ignition output.
| Image | Part No. | Description | Price | Status |
| --- | --- | --- | --- | --- |
| | CH C53CX | | $4.99* | In Stock |
| | CH C53VC | | $4.99* | In Stock |
| | CH C55 | | $4.89* | In Stock |
| | CH C57 | | $4.89* | In Stock |
| | CH C57CX | | $4.89* | In Stock |
| | CH C57YC | | $4.29* | In Stock |
| | CH C59 | | $4.99* | In Stock |
| | CH C59CX | | $4.89* | In Stock |
| | CH C59Y | | $3.89 | Not In Stock |
| | CH C59YC | | $4.29* | In Stock |
| | CH C61 | | $4.89* | In Stock |
| | CH C61YC | | $4.29* | In Stock |
| | CH C63CX | | $4.99* | In Stock |
| | CH C63YC | | $3.99* | In Stock |
| | CH RC9YC | | $2.99* | In Stock |
| | CH RC12YC | | $2.69* | In Stock |
* Quantity Pricing Available