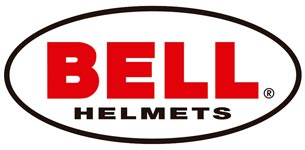 Bell Auto Racing Helmets, Snell SA2015 Approved
The quality and protection offered by Bell Helmets has been legendary for decades, from their first racing helmet in 1954, to the world's first full-face helmet in 1966, to their latest FIA-approved aerodynamic designs. Helmets come and go, but Bell continues to inspire loyalty like no other brand.

Part numbers BE123 and BE125 are Bell Carbon Series helmets. These helmets have a genuine carbon-fiber shell that is unpainted, so the carbon weave shows through.
Part numbers BE141 through BE145 are Bell Pro Series helmets. These helmets feature a lightweight carbon-composite shell for exceptional performance.
Part numbers BE162 through BE171 are Bell Racer Series helmets. These helmets have a standard composite-reinforced shell for great protection at a great price.

All SA2015 Bell helmets include a lightweight drawstring helmet bag. Full-face Bell helmets include one clear face shield with a matching visor strip (white for white or orange helmets and black for matte black helmets) and a hex wrench for the shield hardware.

SA2015 is the latest Snell Foundation rating for automotive racing helmets. This helmet rating has been developed to provide the best safety protection for auto racing drivers who are restrained in their vehicles. SA2015 helmets are tested for flame retardance, and additional tests ensure compatibility with HANS® Devices. Female M6 threaded inserts are pre-installed in the shell for installation of head restraint anchors (sold separately). An SA-rated helmet may not meet DOT specifications for street use, such as on motorcycles.

As of January 1 2017, SCCA requires SA2010 or newer helmets.
Related Technical Documents
Recent Top Seller for this product group

Bell M.8 Helmet, Snell SA2015

The Bell M.8 auto racing helmet has a very large eyeport for drivers who wear glasses. Adjustable forehead vents help reduce fogging. Snell SA2015 approved.