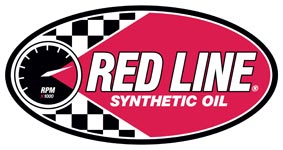 Red Line Synthetic Lubricants & Additives
The best and most complete line of synthetic lubricants, Red Line has everything you need for your street or race car: engine oil, gear oil, ATF, fuel and coolant addititves, and even shock oils.
Related Product Categories
Recent Top Selling Products for this category

Red Line SAE Racing Oil

The multigrade synthetic base stocks in Red Line racing oils are extremely stable at high temperatures. Red Line racing oils contain ZDDP to protect solid lifters.

Red Line Super Light Shockproof Gear Oil (Yellow)

Red Line SuperLight ShockProof protects like 75W90 Gear Oil but flows like ATF. Ideal for low-horsepower racing classes such as Formula Ford 1600 and Formula Vee.

Red Line CV-2 Synthetic Grease

Red Line synthetic CV joint grease has extemely high load carrying capacity, excellent high-temperature properties, and resistance to water washout. It also makes a great wheel bearing grease.