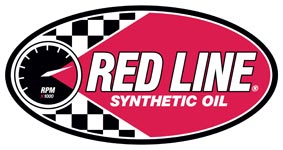 Red Line Synthetic Lubricants & Additives
The best and most complete line of synthetic lubricants, Red Line has everything you need for your street or race car: engine oil, gear oil, ATF, fuel and coolant addititves, and even shock oils.
Related Product Categories
Recent Top Selling Products for this category

Red Line V-Twin Primary Case Oil

This Red Line synthetic oil is just for the primary drive case on 1984 and up V-Twin American motorcycles. The slipperiness is tuned for wet-clutch operation.

Red Line SI-1 Complete Fuel System Cleaner

Red Line SI-1 Fuel System Cleaner has powerful detergents and synthetic lubricants to clean fuel injectors, carburetors, intake valves, and combustion chambers.

Red Line MT-90 Manual Transmission Lubricant (75W90 GL-4)

Red Line MT-90 Manual Transmission Lubricant provides the perfect coefficient of friction for optimum synchronizer performance in manual transmissions and transaxles.