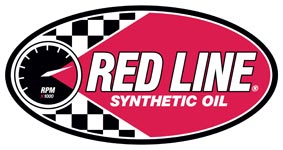 Red Line Synthetic Lubricants & Additives
The best and most complete line of synthetic lubricants, Red Line has everything you need for your street or race car: engine oil, gear oil, ATF, fuel and coolant addititves, and even shock oils.
Related Product Categories
Recent Top Selling Products for this category

Red Line MT-85 Manual Transmission Lubricant (75W85 GL-4)

Red Line MT-85 provides the perfect friction for synchronizer performance in manual transmissions and transaxles. This results in smoother shifting and enables higher speed downshifting.

Red Line Synthetic Non-Slip Gear Oil (NS)

Red Line Non-Slip Synthetic Gear Oil is formulated for more effective lock-up of clutch-type LSDs. This can also revive worn clutch packs or help transmissions with worn synchros.

Red Line Synthetic D6 Automatic Transmission Fluid

Red Line Synthetic D6 ATF satisifes the new Dexron-VI low-viscosity requirements for better fuel economy. The lifetime viscosity of D6 is even more stable than the Dexron VI requirements.