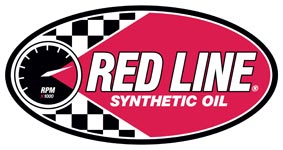 Red Line Synthetic Lubricants & Additives
The best and most complete line of synthetic lubricants, Red Line has everything you need for your street or race car: engine oil, gear oil, ATF, fuel and coolant addititves, and even shock oils.
Related Product Categories
Recent Top Selling Products for this category

Red Line Synthetic Racing Automatic Transmission Fluid

Red Line Racing ATF provides the positive shifting of Type F, but no friction modifiers means faster shifts and quicker lockup for reduced ETs. Higher viscosity improves torque converter efficiency.

Red Line V-Twin Transmission Oil with Shockproof

This Red Line V-Twin Oil with Shockproof helps cushion gear teeth, minimizing wear. Suitable for all OEM American T-Twin transmissions. Offers 75W250 protection but with the friction of a lighter oil.

Red Line CV-2 Synthetic Grease

Red Line synthetic CV joint grease has extemely high load carrying capacity, excellent high-temperature properties, and resistance to water washout. It also makes a great wheel bearing grease.