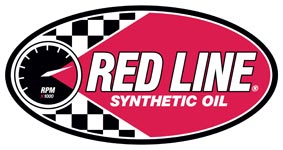 Red Line Synthetic Lubricants & Additives
The best and most complete line of synthetic lubricants, Red Line has everything you need for your street or race car: engine oil, gear oil, ATF, fuel and coolant addititves, and even shock oils.
Related Product Categories
Recent Top Selling Products for this category

Red Line Synthetic Gear Oil

Red Line Synthetic Gear Oils protect gears under much higher temperatures than any petroleum products can. RedLine gear lubes can even reduce gearbox temperatures by up to 70F.

Red Line SAE Racing Oil

Red Line synthetic racing oils use multigrade synthetic base stocks for superior high-temperature stability. Red Line racing oilis contain ZDDP for protection of flat-tappet cams.

Red Line Synthetic D4 ATF Dexron III

Red Line Synthetic D4 ATF provides superior high-temperature stability and also improves shifting in cold weather. Meets API GL-4 specifications.