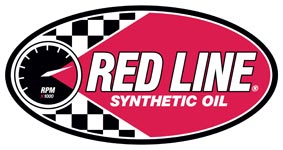 Red Line Synthetic Lubricants & Additives
The best and most complete line of synthetic lubricants, Red Line has everything you need for your street or race car: engine oil, gear oil, ATF, fuel and coolant addititves, and even shock oils.
Related Product Categories
Recent Top Selling Products for this category

Red Line Lead Substitute

Red Line Lead Substitute prevents valve seat recession and piston scuffing, cleans carburetor deposits along with the entire fuel system, and prolongs engine life.

Red Line Synthetic D4 ATF Dexron III

Red Line Synthetic D4 ATF provides superior high-temperature stability and improves shifting in cold weather. Can be used in many different ATF applications, but also meets API GL-4 specifications.

Red Line Motorcycle Gear Oil with Shockproof

Get the proven protection of fully synthetic Red Line ShockProof Gear Oil in your motorcycle transmission! Reduce drag, improve efficiency, lower temperatures, and get more power at the rear wheel.