Popular Road Racing Brake Pad Applications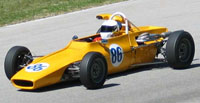 Popular Road Racing Applications

Application
Caliper
Hawk Brake
Performance
Friction
USF2000
PFC ZR55
PF7832
Formula Ford, F2000 Rear, Small Lockheed Caliper
LD 19
HB117
PF719
Formula Ford, F2000 Front, Large Lockheed Caliper, ICP Caliper
LD 20
HB108
PF720
Formula Ford, Formula Mazda, Large Girling Caliper, (Ferodo GD533)
14LF
HB118
PF044
Sports 2000, Lockheed "Metro" 4-Piston Caliper
LD 65
HB116
PF765
Formula 500 (Ferodo FDB416)
Single Piston
HB104
PF757
Ralt Formula Atlantic (Ferodo FRP201)
HB107
PF740
Swift 014a Formula Atlantic
Wilwood IR GT
HB351
PF736
Lola F3000
HB208
Formula BMW, F3 with PFC Rotor
Brembo
PF739
Lola 97/20 Indy Lights
AP Racing
PF768
Crawford DP
PFC ZR22
PF7823
Spec Miata 1600 1990-93, Front
Front
HB148
PF525
Spec Miata 1600 1990-93, Rear
Rear
HB157
PF458
Spec Miata 1800 1994-2003, Front
Front
HB149
PF635
Spec Miata 1800 1994-2003, Rear
Rear
HB159
PF636
If you cannot determine the correct part number for your application, please fax or email a tracing of the pad to our Tech Department. Please include as much information as possible, including dimensions of the pad; car make, model, and year; and caliper manufacturer.
This article was first published on 6/14/2010.
It was most recently modified on 3/26/2015.