As an essential government contractor, we're still shipping orders and our warehouse is well stocked!
Today's Featured Items

AiM Linear Travel Sensor, 12mm OD

AiM Linear Travel Potentiometers can measure any linear motion including shock and suspension travel, ride height, throttle position. Even wing or spoiler deflection at speed.

MS21042 Style B Jetnut, All Metal Locknut

MS21042 Jetnuts are all-metal, self-locking nuts rated for temperatures to 450F. The reduced hex size makes them ideal for tight applications where wrench access is a problem.

Talbot Berlin 300 Junior Mirror, Chrome, Flat Lens

This flawless chrome-on-brass original Talbot Sport Mirror is treasured by both racers and owners of 100-point show cars. This bullet-style Junior mirror is the perfect size for sports cars.

Facet Cube 12V Fuel Pump, 1/8 NPT, 12-15 psi, 96" lift

This Facet Cube Style 12 Volt Fuel Pump has a much larger than normal 96 inch dry lift capability. Maximum fuel delivery is 50 gallons per hour and maximum pressure is 12 to 15 psi.

Facet Mounting Kit for Fuel Pumps

Our Fuel Pump Mounting Kit provides quieter electric fuel pump operation and allows the use of negative-ground pumps on positive-ground vehicles.

Fuel Safe 2.25" Recessed Fender Filler Only

This Fuel Safe 2.25" recessed fender filler mounts in your fender and accepts 2.25 inch I.D. filler hose (sold separately). 6 bolt round flange (4 3/4" bolt circle, 5 1/2" outside diameter).

Carbon Steel Rod End, Male Threaded Shank, PTFE Lined

Aurora MM-T and MB-T rod end bearings have a heat treated alloy steel ball, PTFE-lined steel race, and a carbon steel body. For moderately stressed joints.

Safety Retaining Washer for Rod End Bearings

Most racing groups require Safety Retaining Washers on rod end bearings in case the ball separates from the housing. We offer washers in SAE and metric sizes.

Setrab M22 to 12AN Banjo Adapter Kit, 90 Degree

This low-profile banjo-style O-ring port adapter connects your 12AN female hose end to any Setrab oil cooler with standard M22x1.5 threads. Includes O-ring.

Black Silicone Hose, 3.00" I.D. 180 degree Elbow, 4" Legs

This 180 degree elbow is designed for custom turbo and intake plumbing systems. Stealth black silicone rubber with 4-ply reinforcement. 76mm nominal ID fits over 3" OD tubing.

51mm (2 inch) Pegasus Pro Design Aluminum Hose Joiner

Use our 2 inch OD anodized aluminum joiner to connect any two 51mm ID rubber hoses - an elbow to a straight section, two elbows, or a reducer to an elbow.

Stainless T-Bolt Clamps for Racing Mufflers and other uses

These 3/4" wide stainless steel T-Bolt clamps meet or exceed SAE J1508 specifications. T-Bolt clamps are perfect for use as muffler clamps, and are supplied with SuperTrapp mufflers.

Hawk Brake Pads, FF, Formula Mazda, Girling 14LF (D044)

Girling 14LF calipers were used on some Formula Ford 1600 and the original Formula Mazda. These Hawk Racing Brake Pads also fit Ford Cortina, Lotus Elan / Europa, and Triumph Spitfire MK III/IV.

AN822 Male NPT Pipe to Male AN 90' Elbow

These AN822-style fittings conform to JIC and SAE specifications. All fittings are aluminum except where the part number ends with S.

6 Gallon Fuel Cell Foam Block (12 x 12 x 12 inch)

Fuel cell foam breaks down over time and should be replaced every 5 years. This 12x12x12" block is ideal for repairing a damaged section or for a small custom cell.

Bosch High Output 72 psi Fuel Pump - 200 LPH

The Bosch 044 electric fuel injection pump delivers 200 liters per hour at 72psi. It is original equipment on many European cars and very popular in auto racing.

Heavy-Duty Ratchet Tie Down with 2 Snap Hooks

Our Heavy-Duty Ratchet Straps have a sturdy steel ratchet that will not jam. Snap hooks stay fastened to your anchors, even when loose. 2000 lb working load limit.

Roll Bar Padding - 3 ft. Length

Our Roll Bar Padding has an offset bore to fit tight near body panels. Position the thick part where it will be most effective.

New

- Expanded Selection of AN Bolts including many with a Drilled Head and Drilled Shank

Our airframe bolts are manufactured from heat treated and cadmium plated Type 4037 alloy steel. They conform to military specifications and every lot must pass stringent testing at every step of the manufacturing process. AN bolts have excellent toughness and impact resistance. When subjected to a destructive force, they will bend before breaking - often avoiding a catastrophic failure. A Grade 8 SAE bolt may have a higher ultimate strength. However, the Grade 8 bolt often fails without warning by having the head pop off.

We now stock nearly 800 different sizes of AN bolts. However, if you're looking for a size we don't carry, let us know. We'll try to get it for you.

Top Quality, Huge Selection and Lowest Prices on Silicone Hose

Nearly 1,000 different part numbers are now in stock from 1/2 inch to 6 inch inside diameter. Available in black, blue or red. Save on our durable, heat-resistant, high-quality Silicone Hose. Great for coolant or turbo intake plumbing.

We make it easy to find the hoses that you need:

Jabroc Skid Plate Material

Pegasus now stocks Jabroc Skid Plate Material in 7 thicknesses ranging from 4mm (0.16 inch) to 25mm (0.98 inch). Standard sheet sizes are 50cm x 50cm (approx. 19.5 inches square) and 50cm x 100cm (approx. 19.5 x 39 inches). Jabroc's predictable friction and wear properties make it an ideal skid plate material. Jabroc also has many industrial uses. It's half as strong as steel but only one fifth the weight! Machines easily, is non-sparking and non-conductive.

Beta Tools - Preferred by Professional Race Mechanics for over 50 years

Beta Tools began manufacturing professional-grade tools in Italy in 1939. Now in their third generation of family ownership, Beta Tools are manufactured in 3 Italian factories. Partnerships with leading Formula 1 and MotoGP teams keep Beta Tools in touch with the needs of professional racing mechanics.



Congrats to Devin Cazin of Wake Forest North Carolina

Devin is the most recent winner in our $5,000 sweepstakes. Every time you place an order you'll be entered. No purchase necessary.

Other past winners include:

Bob Viau of Mahtomedi MN
Brian Garcia of St. Charles IL
Wayne Thompson of Lisbon CT
Mike O'Neill of Delafield WI
Lance Renshaw of St. Charles IL
David Porter of Darien CT
Alan Walker of Canton CT
Rob Langley of Titusville FL
Kirk Biszick of Huntsville AL
Chris Musumeci of Concord NH
Carl Jensen of Sacramento CA
Jim Terry of Houston TX
Tim Parker of Stillwater MN

Special Message for International Customers

Export orders make up a significant portion of our sales. Because of our high volume of international shipments, we have been able to negotiate very competitive rates for expedited shipping to foreign destinations.

Information on International Shipping

Pegasus Supports Racing

2004 thru 2020 SCCA Runoffs® Contingency Sponsor

Vintage Sports 2000 Series Sponsor

Milwaukee Region SCCA SOLO Program Sponsor

VSCDA Driver's School Sponsor

NSSCC Driver's School Sponsor

and many other events


Pegasus is located at 2475 S. 179th Street, New Berlin WI 53146 USA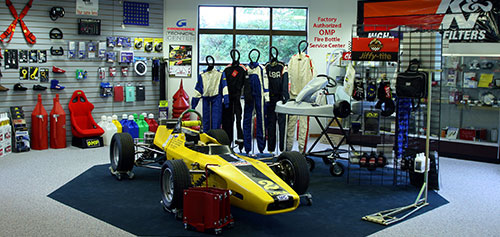 In addition to our large warehouse, we also have a small showroom and customer service counter. If you're in the area, feel free to stop by!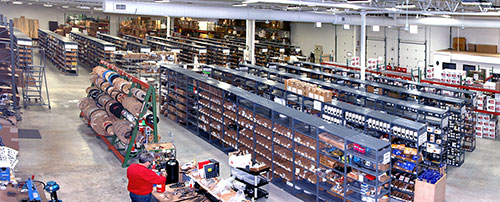 Click the above photo for a behind the scenes look at our warehouse expansion project.